JOAN L. KING
(photo credit: UBC Archives Photograph Collection)
Joan King joined Ceremonies at UBC in 1969, and worked there until her retirement in 1997.  She served under five Presidents (Gage, Kenny, Pederson, Strangway, and Piper), organized countless events for the Administration, and supervised graduation ceremonies for thousands of UBC students.
The photographs below are from Joan's own collection, and give a sense of the range of her activities and of the people she met in the course of her duties.  Where possible, we have identified the people in each photograph; if you recognize anyone who is not named, pleased send us the information (herbert.rosengarten@ubc.ca).
---
Some of the people Joan met during her time in Ceremonies:
Some of the people that Joan worked with:
From time to time Joan found herself organizing and participating in unusual events such as Looking-Glass fantasies or costume croquet parties:
Joan oversaw the historic meeting of Bill Clinton and Boris Yeltsin at Norman McKenzie House in 1993:
When Joan retired in 1997, she was honoured in a special ceremony presided over by Chancellor Bill Sauder and President David Strangway, who named her Honorary Director of Ceremonies:
Other honours bestowed upon Joan: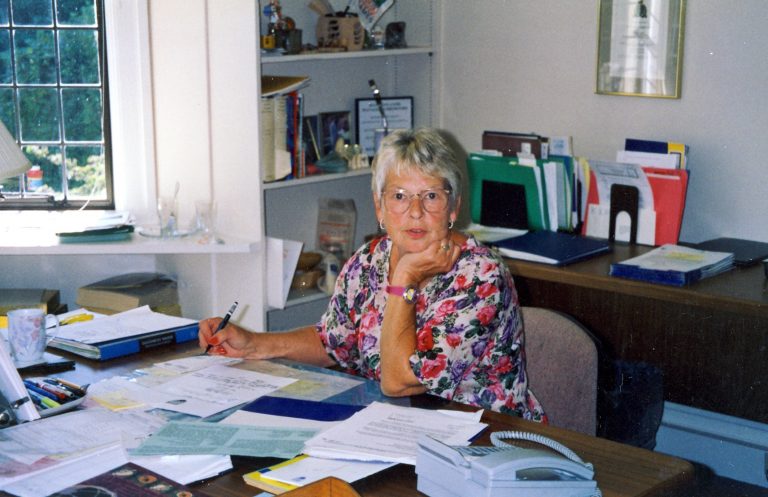 Check out our interview with Joan King in the Interviews page!