Director, French Centre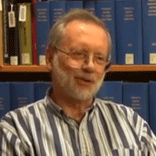 Dr. Francis Andrew is currently Director of the French Centre, which offers government-sponsored French (and English) immersion programs for university students and teachers of French. He has a doctorate in Oriental Philosophy from Paris X-Nanterre. Francis joined UBC in 1976, teaching French as a sessional instructor. He joined UBC's Centre for Continuing Education that same year and worked as French instructor, language coordinator and finally program director. He was instrumental in the development of the Writing Centre and Math Centre at UBC Continuing Studies.
Francis has been involved with the promotion of French education in the province and has worked closely with the BC Ministry of Education on a number of projects. He is a member of several professional associations in Canada and the US devoted to the promotion and teaching of languages, and has been the BC Representative for the American Association of Teachers of French. Francis is an officer of the Palmes Académiques (an educational distinction from the French government).
Francis, with colleagues in the French, Hispanic and Italian Studies Department and the Modern Language Education Department, is advocating the creation of a French Centre at UBC where French would be the language of instruction. A version of that proposal is available on the UBC French Centre web site in English and in French. A similar concept, French across the curriculum, was presented at the Australian Association for Research in Education (AARE) conference in Adelaide in 2006 and is available in the conference proceedings.
Francis is also one of the founding members of the Centre de la Francophonie à UBC.
Francis' other interests include travelling (particularly to the US and Australia), the outdoors, and visiting and photographing aboriginal petroglyph and pictograph sites.